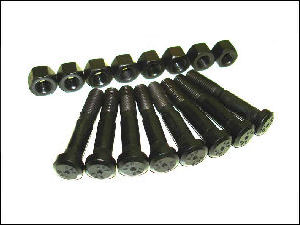 ARP Connecting rod bolts

ARP manufactures replacement rod bolts made of 8740 chrome moly steel and heat treated to a nominal tensile strength of 14.000km/cm². They are far superior to OEM fasteners in terms of durability and service life - fully capable of handling the extra stress of high rpm and combustion pressure engines.

For extreme apps, rod bolts made of special ARP 2000 material with an awesome 15.500kg/cm² nominal tensile strength are available, including those with the patented Wave-Loc design.