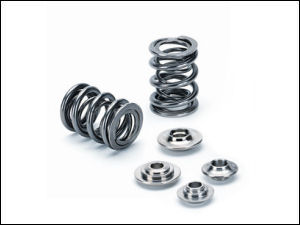 Supertech Valve Springs

High rpm"s and rapid valve lifts put the quality on the valve springs to the test. Supertech manufactures valve springs in high quality spring steel and retainers in Titanium, especially made for tuned engines and Motorsport.

If anything is diffuse or if you need help to find correct springs, do not hesitate to contact us!
Valve spring kit
Prodnr:

SPRK-EC3025D



9-3 II: 03-

B207

15,6mm

Price: 7232 SEK excl. VAT


Valve spring kit
Prodnr:

SPRK-EC3027D



9-3 II: 03-

B207

13,9mm

Price: 7232 SEK excl. VAT