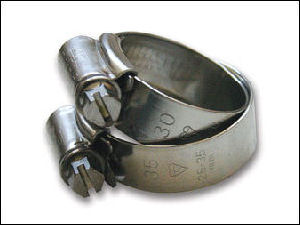 Hose Clamps

These worm drive hose clips are made entirely from 18/8 "marine quality" stainless and are regarded universally as being the highest quality clip available in the market today.

The band threads are pressed in (rather than perforated) which enhances the thread strength and presents a smooth and snag-free band surface to the hose. Their tough construction will stand a great deal of abuse.

These hose clips have fast become the industry standard for marine applications throughout the world due to their high quality and performance.

Please note that we sell our last stock and that the quantity therefore can vary. You find each quantity in stock within the product info.