Right now we have problems with the computers and the internet because of lightning and therefore can not respond to email, managing incoming orders and create shipping labels.
We are working to resolve this urgently and hope you have patience with this and can wait.

Update 2013-05-22

Most parts are now up and running but we miss data from 2013-05-03 and forward. If you been in contact with us since then and placed an order by phone, email or the webpage. Please contact us, preferably by mail.
Welcome to DLI Teknik

We have specialized in special and tuning products for street cars, performance cars and racing cars, but we also have spare parts and accessories for standard cars.

We have focused on cars from the VAG group (Audi, Seat, Skoda and Volkswagen), but also offer products for other brands and models.

Besides our own products, we always try to choose suppliers who have the highest quality. For it always pays off and becomes cheaper in the long run.

Examples of these suppliers are: Arp, Bosch, Catcams, Forge, Helix, JE, Quaife, Sachs, SQS, Wiseco.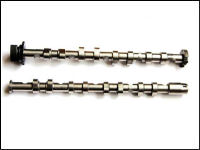 Catcams cams

Catcams have now developed camshafts to the popular 2.0l 16v TFSI engines which can be found in several VAG-models.

The first kit launched after long-term development gave an increase of +72hp/+52Nm (!) On their test car.

See this link for more info: TFSI>
Connecting rods

K1 have finally released their H-profile conrods for the VAG VR5, VR6/V6 and R32/R36 engines.

As familiar these engines respond very well to forced induction, but need other pistons for lowering the compression ratio and stronger conrods to handle the high stress that result when power and rpm increases.

These connecting rods are therefore excellent for all high rpm engines and turbo and supercharger builds.

The kits are avaliable in two versions, one for 81,5mm+ in bore and one for 84mm+ in bore. The kit for 81,5mm+ can however be used in the 84mm+ engines too as a lightweight option instead of the stronger 84mm+ version.

ARP special conrod bolts are included in both kits.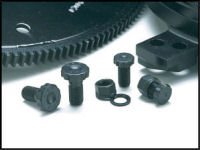 ARP Flywheel bolts

We have increased our assortment of ARP flywheel bolts since you asked for it.

The bolts fit together with many of our flywheels and to the most common engines, Bmw, Volvo etc.

The bolts are as usual of ARP super quality steel, which is very important when if comes to flywheel bolts. Never compromize on safety by using used tensile bolts or bolts of poor quality!
Bolt kits

ARP have recently developed bolt kits to the popular and easily tuned VAG 2.0 TFSI engines.

We can now offer both cylinder head studs and main studs, both kits in ARP2000 quality which means over 14.000km/cm² tensile strength.

Each kit includes the necessary bolts or studs, premium grade chrome moly nuts and washers for the application and a 1/2 oz. pack of ARP Ultra-Torque fastener assembly lubricant.

Since you can re-use ARP´s bolts these kits are very affordable if the engine needs to be worked on in stages.

See all kit by Engine -> Bolts ->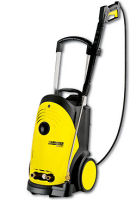 High workload flywheel

At the moment we have high workload on our steel flywheels. Therefore you have to expect 6-8 weeks delivery time for special flywheels.

We are working for stocking more standard/common flywheel types and then be able to shorten our delivery times for all custom versions you need.
Forge Intercooler

We can now offer Forge Intercooler kits through our webpage.

These kits are made with one purpose, and that is to lower the intake temperature to the engine and then increase the power. So none of these kits are for "show", but carefully tested with dynos before and after all versions they test before going into serial production.

Most kits contains intercooler, aluminum pipes, hoses, clamps and instructions. Regardless of included parts are all kits "bolt-on" and require no or little modification.

Since the most kits are offered with three different color choices, Your kit is put together on order, and have 1-2 weeks delivery time.

See all kits HERE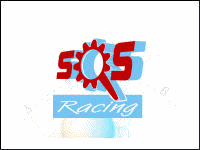 SQS LSD differentials

SQS has extended their range of LSD differntials for VAG cars. Today we can offer:

01E = 6-speed, 4wd.
01E-R = Rear axle.
02A = 5-speed, 2wd.
02E = DSG 6-speed, 2wd and 4wd.
02J = 5-speed, 2wd.
02M = 6-speed, 2wd and 4wd.
02Q = 6-speed, 2wd and 4wd.
0AM = DSG 7-speed, 2wd.

Get more info through this url: Differentials
Helix Autosport Clutches

We have for several years offered Helix clutches as an alternative to Sachs. We have now listed the most common parts to 184mm on the website, since these have become a popular choice to our special flywheels.

There are discs in several designs, and many different pressure plates for which choice of disc and max torque the clutch should manage.

Helix

We gladly offer complete packages with flywheel + clutch to your car. Something we always must know is max torque and which spline profile your gearbox input shaft uses.
These news are only for our Swedish customers.
PAR Engineering Gearkits

For the first time can we now offer gearkits to the popular 01E gearbox found in many Audis.

The gearkits are offered in two versions, one 4-speed and one 6-speed. Both uses straight cut gears and dogbox shifting. This guarantee a "bullet proof" gearbox and extremely quick shifts.

Read more about the gearkits through the link below:

Gearkits

We can also mount these gearkits, just as all manual VAG gearboxes.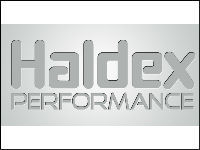 Haldex Performance

These performance units are for you who want a sportier feeling in your 4WD Haldex-equipped VAG car.

With more power to the back wheels you get more oversteering and a more easily controlled car. You also get a faster torque transfer respond as a function of how fast the driver pushes the throttle pedal. Haldex system prepares to transfer torque before actual torque is delivered from engine to the driveline.

Use the link below to reach the products.

Haldex


Silicone hoses on sale

Today we start our big sale of all our universal silicone hoses we have in stock.

We offer between 20-40% discount which makes these high quality hoses very affordable!

All prices are valid while stock last.

See all hoses by the url below:

Silicone hoses
VR5+V6+VR6 cam chain kits

We have put together a kit for you who are about to do a cam chain replacement on your VR5+VR6 engine.

The kit include all hardware you need for a complete change. We also have more parts available if wanted.

See Spare parts in the menu.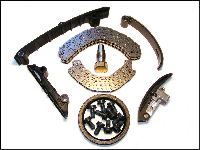 DLI / Sachs clutch kits

We listen to our customers and have now developed a special flywheel which fits the 1.9TDI engines with 228mm clutch from -04 and onwards. A3, Caddy, Golf, Transporter etc.

The flywheel is a single mass steel version and replaces the substandard OE dual mass flywheel, which so often brake, especially in tuned cars. The weight is moderate 6kg, which still is about 4kg lighter then standard!

The clutches we use is not standard 1.9TDI but from another model which gives us several sport clutches to choose from. They can handle from 300-500Nm in torque. We can also make a custom flywheel for 184mm motorsportclutches which can handle fraom 470-985Nm(!) upon request.

See all kits by the urls below:

Audi Volkswagen
Supertech Valve spring kits

We have for some time sold Supertech valves, valve seals and lifters, but has now also received some valve spring kits.

The first kits we offer fits VAG 1.8T 20v and 2.7T 30v engines and more kits are on the way.

For more info, see the link:

Valve springs
Powerflex News

PowerFlex has updated previous bushings and also added more products to its range.

PFF85-602, which fits Polo (02-05), Ibiza (02-) and Fabia (02-05), is now a complete bushing in two pieces instead of an insert bushing as previously.

PFR3-212, which fits 80-90 Avant Quattro (92-96), S2 & RS2 (94-96), is a new product which fits the upper inner rear arm in casted version. Earlier the bushing PFR3-209 which fits the pressed steel arm where the only one avaliable.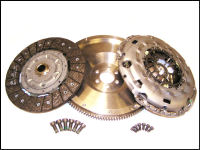 Steel flywheels

We now have extended our range of single mass flywheels in steel.

The new flywheels fits VAG Mk4-Mk5 models with 6-speed gearboxes and 240mm clutches. They replaces the substandard and heavy dual mass flywheels that are mounted from factory. Examples of these cars are:

Audi A3 1.8T, 2.0 TFSI
Audi TT 1.8T, 2.0 TFSI
Seat Leon 1.8T, 2.0 TFSI, 2.8 VR6
Skoda Octavia 1.8T, 2.0 TFSI
Volkswagen Golf 1.8T, 2.0 TFSI, 2.8 VR6, 3.2 R32

For more info, see the url below:

Flywheels
DLI / Sachs - clutch kits

We have now put together a variety of clutch kits to VAG's MK4 and Mk5 models with 6-speed 02M and 02Q gearboxes.

The kits include a single mass flywheel in steel, where the weights vary between 5.0-7.5kg. Compared with the original dual mass flywheel these flywheels are 40-50% lighter! So not only do you get rid of the bad flywheel, you'll also receive less rotating mass and therefore a faster acceleration!

Besides of this, pressure plates and discs of different designs are included, ranging from original to pure sports clutches. At last but not least flywheel bolts and pressure plate bolts are included, which should always be replaced in connection with the dismantling.

You will find all the kits here: Clutch kits

Would you also like to replace release bearing can those be found HERE